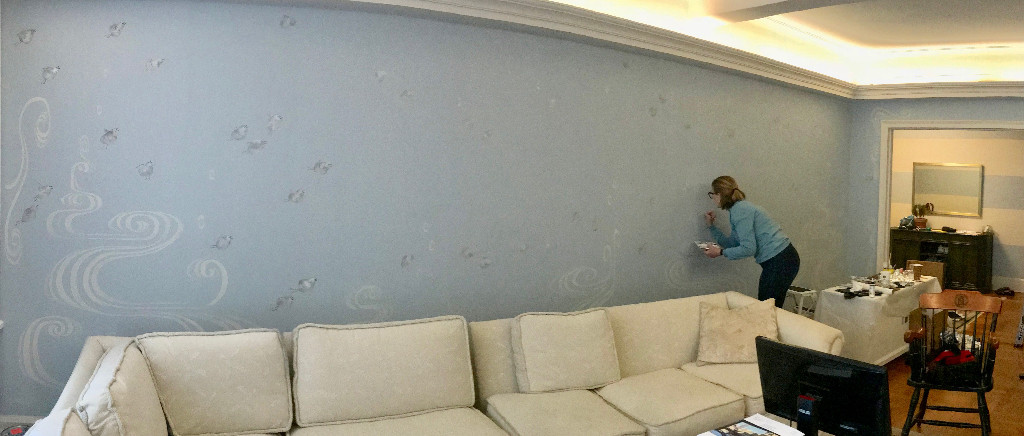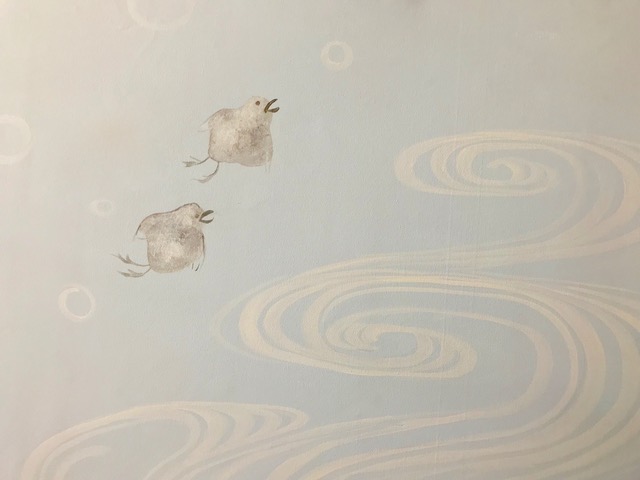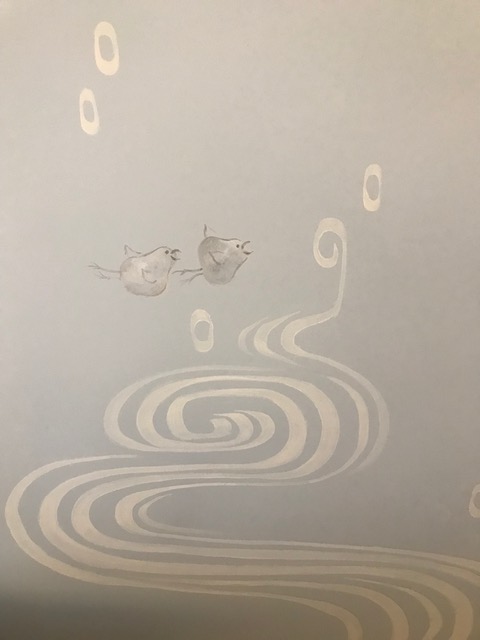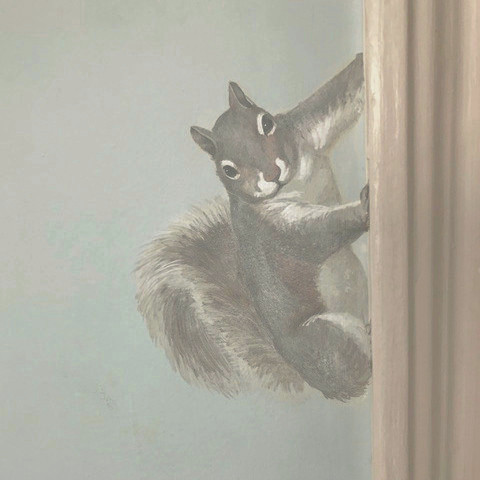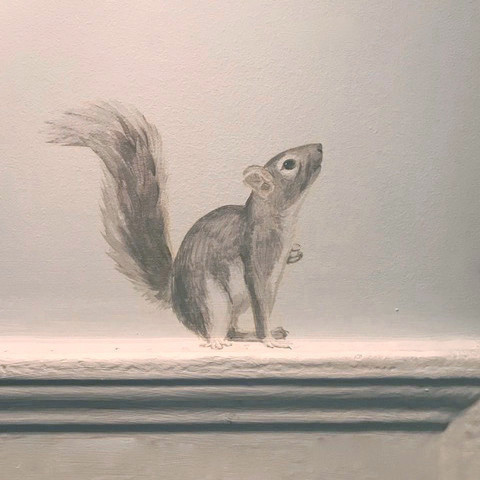 Painting In Situ
This was a project for a family of physicians with little time or interest in decor. After helping with the color scheme, I painted playful dots surrounding the doorway, oversized stripes in the entryway, nd a charming flock of simplified chicks re-imagined from a Japanese screen, which flit across the only living room wall not covered by books.

Viola, simple and fun.

Also, squirrels. Yes, squirrels in the hallway, because they wanted it and we can. Subtly placed and mischievous in nature.

I loved the opportunity to play with walls in a less imposing and costly way. Endless possibilities.